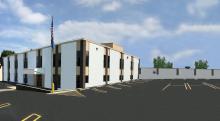 Deltrol Controls
Deltrol Controls is located in Milwaukee, Wisconsin, and is a wholly-owned subsidiary of Deltrol Corp. For over 50 years, we have designed and manufactured solenoids, relays, valves, and custom assemblies for a variety of applications. Our Milwaukee operation employs approximately 125 people, working out of a 110,000 square foot manufacturing facility. We also have manufacturing capabilities in other parts of the world that allow us to be a globally competitive supplier.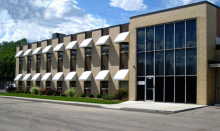 Deltrol Fluid Products
Our sister division, Deltrol Fluid Products, located in Bellwood, IL, designs and manufactures cartridge valves, custom manifold systems, and in-line valves for a variety of hydraulic and pneumatic applications.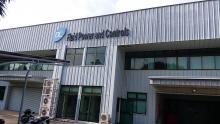 Fluid Power & Controls Co., Ltd.
Our sister division, Fluid Power & Controls Co., Ltd (FPC)., located just outside Ho Chi Minh City, Vietnam, manufactures products for both US divisions of Deltrol Corp and their customers.  FPC is strategically located to provide globally competitive products while reducing supply chain risks through shorter lead times and redundant manufacturing of key products.
Deltrol Controls Products
Deltrol Controls offers one of the most extensive standard product lines of solenoids, relays, and dispensing valves in the world. They are used in a variety of applications including HVAC, vending equipment, security systems, engine controls, office equipment, and many more. We pioneered the encapsulated coil and are proud to offer it on most of our products. We have extensive experience in customizing standard products, as well as designing new products specific to an application.
Engineering
Our highly-trained engineers each have an average of over 20 years experience designing electro-mechanical products. They will work with you to understand your requirements and help determine the most innovative, cost-effective solution available. They utilize the latest in finite element analysis and 3D CAD technology to help in the design process. Visit the custom assembly section of our web site to learn about some of the applications we have recently worked on for other customers.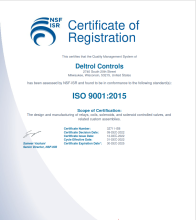 Quality
Deltrol Controls achieved ISO 9001:2015 certification. Our robust design verification and production quality processes insure that products are designed and manufactured to our customers' expectations. Many of the products we produce are 100% tested with automated, computer-driven test systems.
Our quality Policy:
Guided by the Voice of the Customer, Deltrol Controls will supplly high quality products that meet the needs and expectations of our customers - as we commit ourselves to comply with the requirements of our quality system and to its continual improvement.
RoHS
Deltrol Controls is committed to complying with RoHS requirements. For more information, contact us at rohs@deltrol.com
Delivery
Our ERP based manufacturing system provides us with the flexibility to meet our customers' delivery system requirements. We are experienced in working with various customer implementations of pull order systems. We have the flexibility to integrate packaging and delivery to our customers' requirements.
Moving Forward
Deltrol Controls is effectively adapting to the changing landscape of world-wide competition, while maintaining our proud history of providing superior customer service and technical support. We are committed to continually improving our operations to provide better products at globally competitive prices as the world continues to evolve.